We are located on the lower grounds of West Shore Parks and Recreation behind The Q Centre.
Juan de Fuca LBC is celebrating over 25 years… Click here to read some highlights! Our four exquisite greens are a legacy from the Commonwealth Games in 1994. We are the only club in British Columbia with four greens.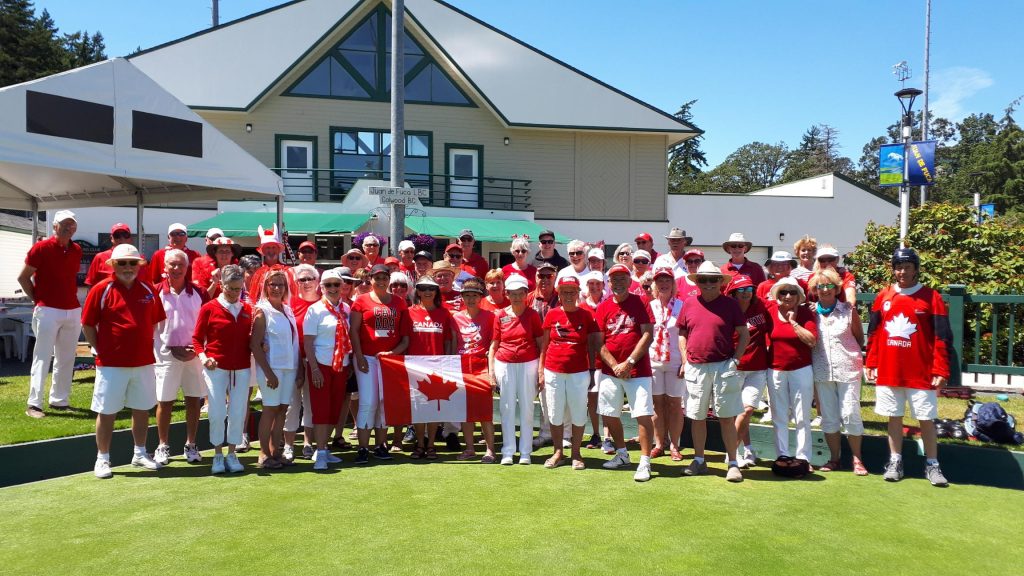 Updates for 2019 Season
Open house – Saturday April 13 and Sunday 14th; Saturday April 20th see more Open House Poster.
JDF-hosted Tournaments page for Winners: Galleon Cup (May 18/19); Osprey June 22; Joan Price Quaddie July 16th; Men's Quaddie July 19th; Greenskeepers Aug 14th and Bowl for the Cure Aug 21/22
We are a friendly sociable group that bowls together during the summer and enjoys many events hosted by our club-house from May through September. During the bowling season we offer coaching at all levels, friendly interclub competitions and social activities. There is something for everyone – beginners, the experienced, and the competitive bowler.
For details on lessons and coaching, contact Kim Engelstad.
Visitors and guests welcome! Please see Visiting Juan de Fuca Lawn Bowling
Our membership fees for 2019 are $230 per person per annum. We are members of Bowls BC and Bowls Canada. For this fee you can bowl as much as you want! Our greens are open 7 days per week from 10 AM to dusk, from April 15th to October 2nd, and with four greens, there is always room to bowl.
Our Clubhouse Phone Number is: (250) 478-8384 Extension: 2264. The best time to find someone there is around 10AM daily.